Please enter your contact below and click "PROMO QUOTES" to receive Keithley promotion pricing.
Save up to 10% on Engineer's Favorite Bench Instruments
Selected Keithley Digital Multimeters, Keithley DMM/DAQs,
and Tektronix Arbitrary Function Generators
Keithley Digital Multimeters & DMM/DAQs
Save 5%
on the touchscreen DMM6500 and DAQ6510 with 6.5 digit accuracy and high-speed 1M sample/s digitizing (16-bit) and optional multi-channel measurement capability.
Save 10%
and get 7.5 accuracy with the touchscreen DMM7510. You'll get the pA-level sensitivity that's needed for measurements like ultra-low sleep mode currents and transmit drain currents from wireless devices.
Save 5%

DMM6500

Save 5%

DAQ6510

Save 5%

DAQ6510/7700

Save 10%

DMM7510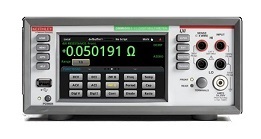 Tektronix 31000 Series Arbitrary Function Generators
.
Save 5 to 10%
on Tektronix AFG31000 Series models with up to 250 MHz bandwidth, 14-bit resolution and up to 2 GS/s sampling with patented InstaView™ technology.
Save 5%

AFG31022

Save 5%

AFG31052

Save 5%

AFG31102

Save 10%

AFG31152

Save 10%

AFG31252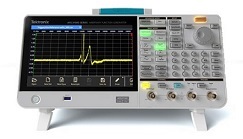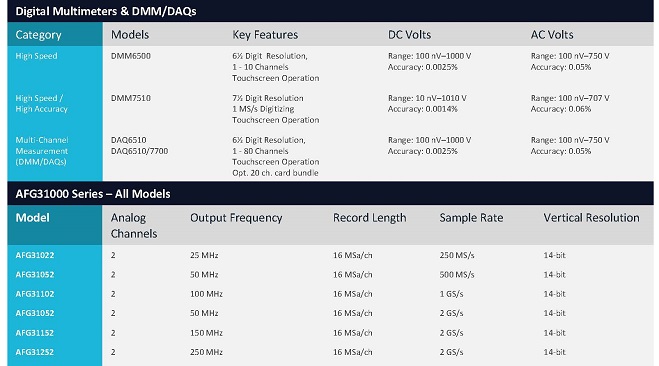 Promotion conditions:
This offer applies to the above listed DMM/DAQ and AFG models through September 30, 2021. Any quote with this program discount after the end date will not qualify.
Offer applies to new product sales only including GSA. Encore, demo, or used products do not qualify.
This program can be combined with an education discount. It cannot be combined with any other sales program.
Tektronix reserves the right to change or cancel this program at any time.